How Consumer Insights Provide a Competitive Advantage in a Recession
As agencies brace themselves for the impacts of a recession, understanding how consumer behaviors and values are shifting is crucial for maintaining and even accelerating agency growth. According to Sara Owens, VP of Analytics and Data Sciences at Media Matters Worldwide, agencies of all sizes can get that competitive edge by building an insights practice to power data-driven strategies. Watch Resonate CMO Ericka Podesta McCoy and Sara Owens of Media Matters discuss a variety of real live use cases and client campaigns:  
Enhanced Segmentation - 74% of Perishable Food Delivery brand's target audience does not buy groceries online. See how Media Matters transformed this insight into action.  

Market Sizing – Only 1.8M of the 9M outdoor athletes who are environmental activists are shoppers of the brand. This means there is a marketing opportunity of 7.2M. See how Media Matters leveraged insights to drive this outdoor apparel brand's strategy.  

Insight-driven Media Planning - Direct, precise activation of custom beer drinker audience segments that drove media campaign performance that wowed the client.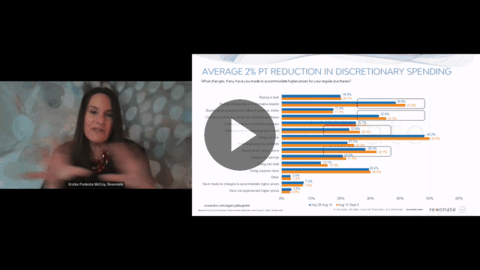 Speaker: Ericka McCoy
CMO